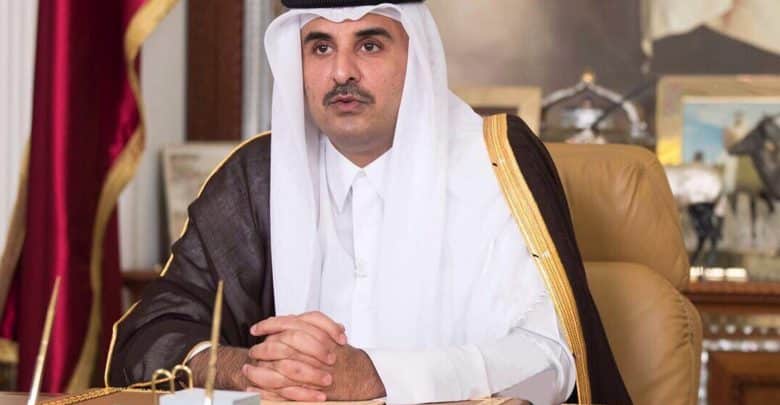 🏆2022
Amir chairs first meeting of SC in 2019
سمو الأمير يترأس الاجتماع الأول للجنة العليا للمشاريع والإرث
QNA
Amir H H Sheikh Tamim bin Hamad Al Thani chaired the first meeting of the Board of Directors of the Supreme Committee for Delivery and Legacy (SC) of 2019, held at the Amiri Diwan yesterday.
The meeting was attended by Deputy Amir H H Sheikh Abdullah bin Hamad Al Thani, and H H Sheikh Jassim bin Hamad Al Thani, Vice-Chairman of the Board and the Personal Representative of H H the Amir.
Prime Minister and of Interior Minister H E Sheikh Abdullah bin Nasser bin Khalifa Al Thani, who is also a member of the Board, and the other members of the Board attended the meeting.
During the meeting, the latest developments in Qatar 2022 football World Cup projects were reviewed, including infrastructure, stadiums and accommodation, in addition to the security plans and preparations for the tournament.
ترأس حضرة صاحب السمو الشيخ تميم بن حمد آل ثاني أمير البلاد المفدى، الاجتماع الأول لمجلس إدارة اللجنة العليا للمشاريع والإرث لعام 2019 الذي عقد في الديوان الأميري صباح اليوم.
حضر الاجتماع سمو الشيخ عبدالله بن حمد آل ثاني نائب الأمير، وسمو الشيخ جاسم بن حمد آل ثاني الممثل الشخصي للأمير نائب رئيس مجلس الإدارة.
وحضره أيضا معالي الشيخ عبدالله بن ناصر بن خليفة آل ثاني رئيس مجلس الوزراء ووزير الداخلية عضو المجلس، وبقية الأعضاء.
جرى خلال الاجتماع استعراض آخر مستجدات مشاريع بطولة كأس العالم لكرة القدم قطر 2022، من بنى تحتية وملاعب، وأماكن إقامة ، إضافة للخطط والاستعدادات الأمنية للبطولة.