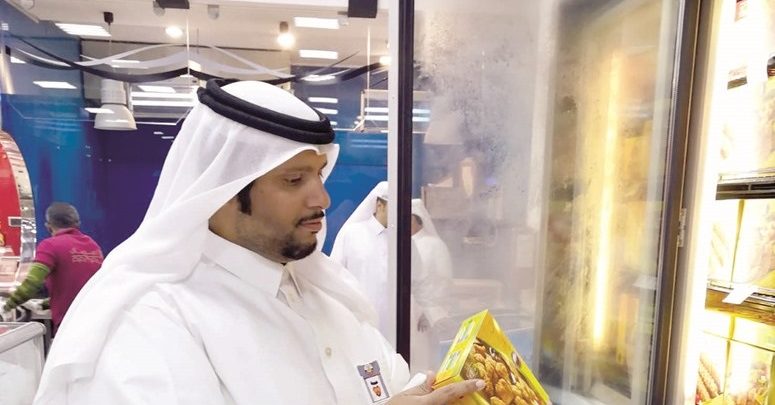 👮‍♂️ Government
Al Shamal municipality conducts inspection of food outlets, eateries
بلدية الشمال تقوم بفحص منافذ الطعام والمطاعم
Al Shamal Municipality's Health Control Section recently conducted an inspection campaign on all the eateries, restaurants and cafeterias within its the jurisdiction.
The two-day campaign focused mainly on measuring the compliance of the food outlets with the prescribed health standards and regulations. Simultaneously, the campaign worked to raise the health awareness of the workers concerned and instruct them on the latest updates in the field.
Al Sheehaniya Municipality's Technical Control Section conducted 60 inspection tours on building violations and the state property encroachments.
These resulted in issuing five violation reports and 15 warnings to remove encroachments on state property, in particular on the land of public streets.
حققت بلدية الريان خلال عام 2018م، عدداً من الإنجازات المميزة والأعمال الخدمية للجمهور بمختلف المجالات، حيث تم تنفيذ 10004 جولات تفتيشية، وعدد 36 حملة مفاجئة على مختلف المؤسسات والمنشآت بالحدود التابعة لها. بالإضافة إلى تحرير عدد 635 معاينة لإصدار رخصة تجارية جديدة، كما تم إصدار 95 ترخيصاً مؤقتاً.
وأشرف القسم المختص على عدد 45286 ذبيحة تم ذبحها في المقاصب الأهلية، فضلاً عن تحرير عدد 141 محضر ضبط مخالفة وحجز ضمن اشتراطات قانون رقم (8/1990)، كما تم إعدام مواد غذائية غير صالحة للاستهلاك الآدمي، وهي عبارة عن 330 خروفاً كاملاً؛ وذلك لعدم الالتزام ببعض الاشتراطات الصحية.
كما تم إغلاق 23 محلاً تجارياً مخالفاً، وتمت متابعة 68 تحذيراً غذائياً عبر خدمة «زاهب» ، وإرسال 398 عينة للمختبر المركزي، وقد بلغت قيمة الغرامات 1.065.000 ريال قطري.