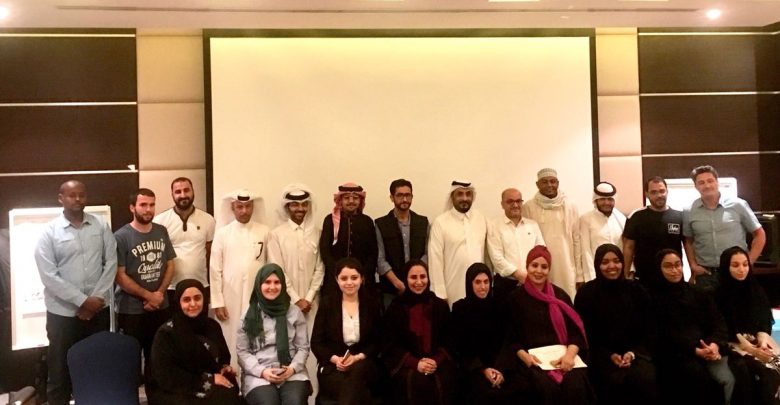 💉 Health
QRCS holds five-day basic disaster management course
«الهلال القطري» يختتم دورة تدريبية حول «إدارة الكوارث»
DOHA: Qatar Red Crescent Society (QRCS) has concluded a five-day basic disaster management training course for 25 volunteers.
Held at Golden Tulip Hotel, the course is designed to build the capacity of volunteers in disaster response, through a set of topics that comply with international standards. It was instructed by disaster management specialists and experts. During the event, the participants were introduced to QRCS's mission and activities, the history and components of the International Red Cross and Red Crescent Movement, and its seven Fundamental Principles.
Other topics included the Disaster Management Unit, the International Humanitarian Law, Sphere Project, assessment, health, water and sanitation, food, camp management, psychological support, media relations in emergency, registration, distribution, logistics, coordination, and restoring family links. Ahmed Al Khulaifi, Head of Volunteers Section, QRCS, said: "Our annual strategy seeks to enhance the skills of our volunteers, through a training program in disaster management, first aid, the International Humanitarian Law, and human development".
اختتم الهلال الأحمر القطري مؤخراً نسخة جديدة من سلسلة دوراته التدريبية حول مبادئ إدارة الكوارث، والتي تعقد بصورة دورية لصالح المتطوعين.
استمرت الدورة لمدة 5 أيام بحضور 25 مشاركاً من متطوعي ومتطوعات الهلال الأحمر القطري في ضيافة فندق «غولدن توليب».
تمثل الهدف من الدورة التدريبية في بناء قدرات المتطوعين في مجال الاستجابة للكوارث، حيث تلقى المشاركون جملة من المواضيع حول مبادئ إدارة الكوارث وفقاً للمعايير والمفاهيم الدولية، في مقدمتها نبذة تعريفية عن نشأة الهلال الأحمر القطري كمنظمة تقوم على مبادئ وأهداف إنسانية، بالإضافة إلى مقدمة عن تاريخ ونشأة الحركة الإنسانية الدولية ومكوناتها ومبادئها الأساسية السبعة.
تناولت الدورة التعريف بوحدة إدارة الكوارث، والقانون الدولي الإنساني، والتدريب على معايير اسفير، والتقييم والصحة والمياه والإصحاح والتغذية وإدارة المخيمات، بالإضافة إلى الدعم النفسي، والتعامل مع الإعلام في حالات الطوارئ، والتسجيل والتوزيع والدعم اللوجستي، والتنسيق وإعادة الروابط العائلية.
وقال السيد أحمد علي الخليفي رئيس قسم المتطوعين بالهلال الأحمر القطري: «يسعى قسم المتطوعين من خلال استراتيجيته السنوية إلى تعزيز مهارات منتسبيه من المتطوعين، وذلك من خلال برمجة دورات متخصصة في إدارة الكوارث والإسعافات الأولية والقانون الدولي الإنساني والتنمية البشرية».;